Expandable Metal Barricade 1.5 M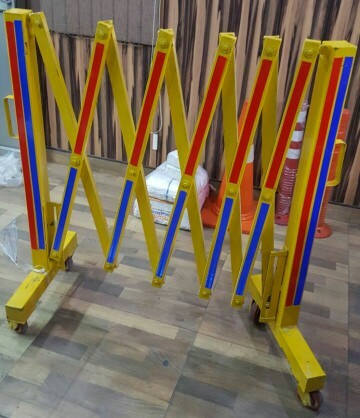 Expandable Metal Barricade 1.5 M
Product Specifications
Product Description
Price Mentioned is Inclusive of GST
We Mainly Deal in Banglore
Salient Features for Metal Barricade:


High Impact Resistant, Non-Fading, UV stabilized Coated barriers
Highly visible around work zones, clearly channeling pedestrians & vehicles around hazardous areas, reducing exposure to public liability claims & worker injury
Quick and easy positioning of the barricade
Its allows two workers to quickly erect a wall in no time
No sharp edges or corners, smooth exterior finish
2x2 inchs Body Main Square Pole with locking Facility
Terms and Conditions for Supply of Metal Barricade:






1. Payment : 100% With PO / NEFT / RTGS/ CASH
2.Tax : GST-18%
3. Delivery : with in 2 Working Days FROM PO.
4. Transport : To Pay / Extra As Actuals
5. Stock of Material : Ex Stock @ Mathikere
Trade Information
FOB Port
Free Delivery With in Bangalore @ 5 No of order
Main Domestic Market
South India
Certifications
Delivery With In Bangalore only Minimum order 5 Nos Delivery Free
"We are inviting inquiries only from Karnataka, Banglore and South India regions".
Back to top