800MM Safety Convex Mirror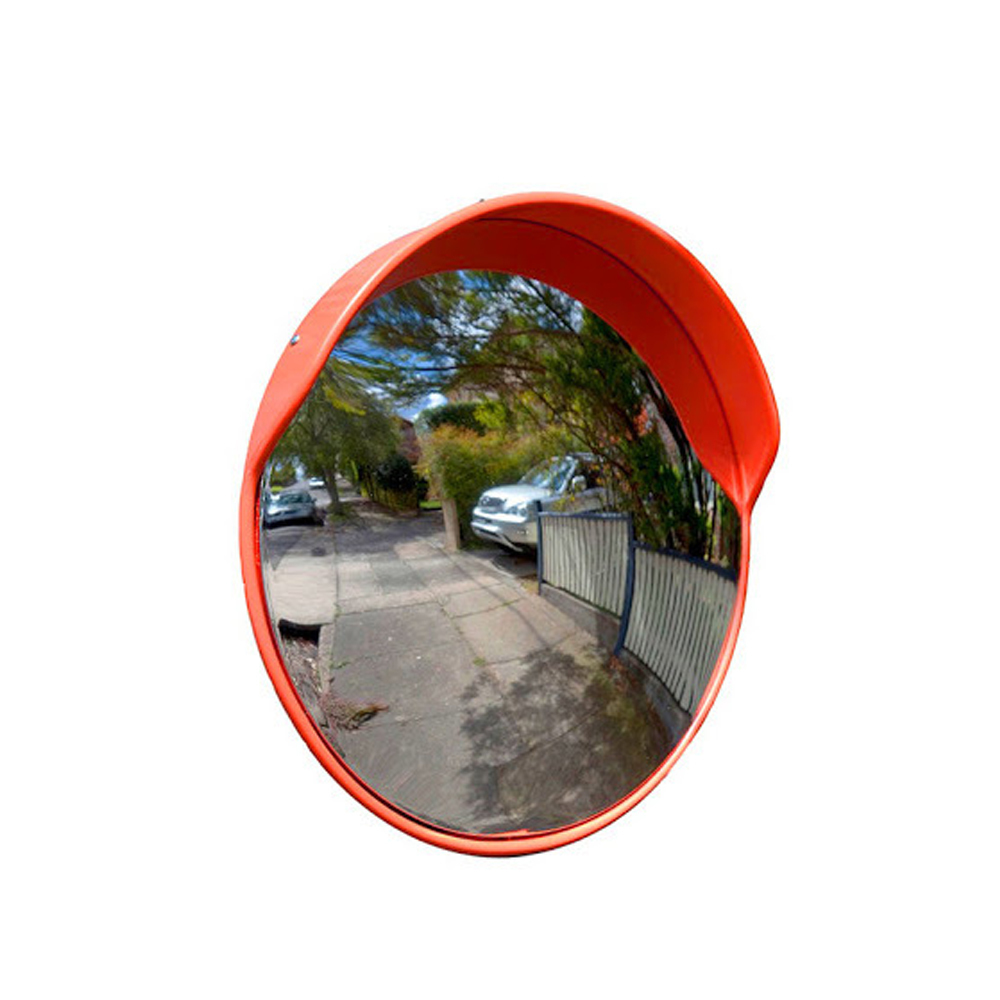 800MM Safety Convex Mirror
Product Code:
CONVEXMIRROR32INCH
Brand Name:
Unnathi / RSI
Product Specifications
Usage
Blind Spots of Roads
Weight
3.2 Kilograms (kg)
Dimension(L*W*H)
800 MM Dia Millimeter (mm)
Product Description
Traffic Convex Mirror 800 MM Dia (32 Inch)
Protect your premises with Superior Mirror acrylic convex safety/security mirrors
Poly-Corbonate (Acrylic) Convex Mirror for Road and Parking Safety
These mirrors are used for blind turns in basement or exterior parking and shop floors or warehouse wherever there is movement of equipment such as fork lifts, cranes. Convex mirrors can also be used to check the level of contents in storage tanks/chambers.
Product Dimension
800 MM Dia ( 32 Inch) with mounting Clamp
Product Description
Protect your premises with Superior Mirror acrylic convex safety/security mirrors. Made from the finest quality materials, convex mirrors allow 160 degrees of vision. Each mirror comes complete with fully adjustable hardware for quick and easy installation. Acrylic mirrors are durable and shatter-resistant. Ideal for monitoring blind areas and precarious situations in Retail, Convenience Stores, Warehouses, Shipping and Receiving, Offices, Schools, Home Safety. Shatter proof acrylic rectangular and round convex mirrors for increased safety outdoors. Can be used for blind spots in driveways, increase visibility in parking lots or garages, safety for offices, schools, retail stores and more.
We Mainly Deal in Banglore
Terms and Conditions of Supply
2.Tax : GST-18% Extra
3. Delivery : with in 2 Working Days FROM PO.
4. Transport : To Pay / Extra As Actuals
5. Stock of Material : Ex Stock @ Mathikere.
Trade Information
FOB Port
Supply with in Bangalore only
Supply Ability
100 Per Week
Main Domestic Market
South India
"We are inviting inquiries only from Karnataka, Banglore and South India regions".
Back to top